May partner and I have been on the road for around 9 months now, travelling around Europe and South East Asia, and I've learned a few things about myself, the world, and how to travel. Some things are obvious, like how important it is to have decent travel insurance, buying local pay-as-you-go sim cards instead of racking up a big roaming bill, and setting some sort of spending budget…
However, here are ten tips (and a few bonus ones) that you might not read on the average travel blog.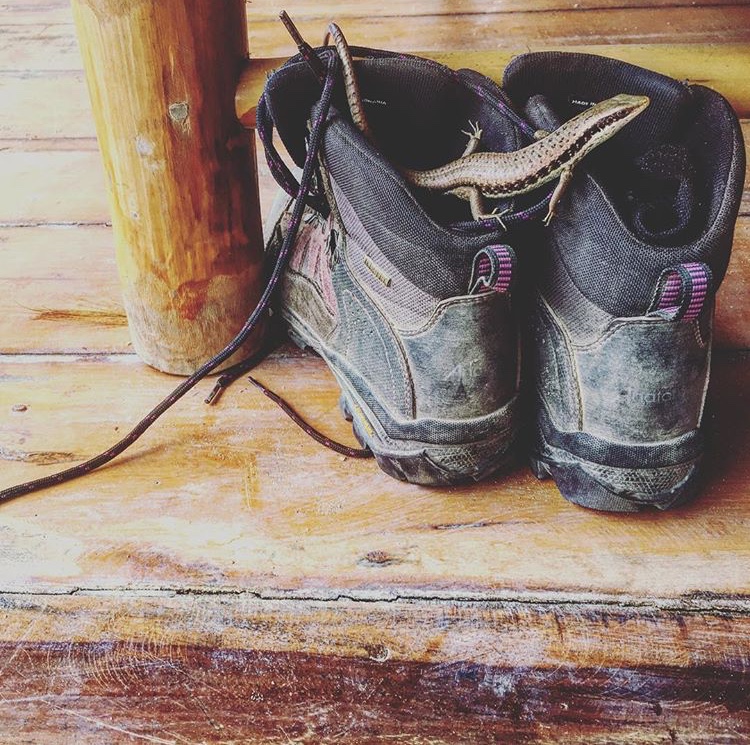 Everything breaks, so get good at fixing stuff, and learn to sew. Pack superglue, electrical tape, and a small sewing kit, and you can fix just about anything. I've repaired shoes, shorts, sleeping bags, watches, sunglasses, bags and cameras over the past few months.

Repair on a sleeping bag.

Sugru is also a great resource, but each pouch has to be used immediately once it's opened, so take some, but use it as a last resort. And seriously, learn some basic sewing skills, like darning socks, sewing on buttons, or repairing rips and tears.

Halfway up to Annapurna base camp

A good first aid kit is crucial. Stock up on antiseptic, plasters, bandages, bite cream, water purifying tabs, tweezers and anything else you might need personally. I even took some emergency tooth filling repair stuff, and I used it. You can also use superglue to patch up wounds, but be careful as it can get very hot when it dries, and the standard stuff sets stiff so it's not good for cuts over skin that moves, like the soles of your feet.

Kathmandu, Nepal

Zinc oxide tape is great to prevent blisters and secure bandages. Electrical tape serves as a superb fix for a wound dressing if you're going to get it wet. I cut my toes fairly badly while cliff jumping (whilst climbing up, not jumping down) and used bandages and electrical tape for a couple of weeks to keep it bandaged while in the sea.

Cliff jumping in Vietnam

Kayaking and paddle boarding in Vietnam

Also stock up medicine when possible. Painkillers aren't always available and you can go through them quicker than you'd expect. Take with you antihistamines, sleeping pills, anti-diarrhoea and rehydration salts. If you can, get some antibiotics like amoxicillin for general wound or tooth infections, and metronidazole for stomach bugs  and amoebic nasties.

Our trekking guides, Santosh and Puskar

If you find yourself somewhere like Nepal where you can get antibiotics over the counter, buy some. Buy more than you think you need (but not so many that you'll be thrown in jail for smuggling prescription drugs). If you get an infection and you're in deepest Cambodia, you really don't want to leave it until you can find a reliable doctor.

Walking in the Himalayas

Buy hand sanitiser when you can find it cheaply, because it gets expensive when you're remote. You'll probably acclimatise to the local stomach bugs eventually, but using hand sanitiser regularly will reduce the likelihood of getting a bad one. I wasn't careful enough in our first week in Kathmandu, and after vomiting in the street, and a very tense taxi ride, rather regretted it.

Pub Street, Siem Reap, Cambodia

Get a decent knife and learn how to use it and look after it properly. Buy one that locks open so that you don't cut your fingers off when closing it. Keep it sharp using a decent stone or steel. Sharpening a blunted knife is really difficult, but keeping a knife sharp just takes a bit of discipline. I carried around a stone in my bag for 8 months just for this purpose. You'll use your knife for everything from preparing food, repairing clothes, and cutting hair!

Look after your knife.

Eat local food whenever possible. Some of the most amazing food I've had travelling has been in the cheapest street stalls and markets. However, good local food isn't always available. You'll often find yourself forced to eat whatever is provided, and it might not be to your (or frankly, anyone's) taste. Tabasco sauce can make all sorts of bland, weird, slightly off, or otherwise less-than-great food palatable. Take a little bottle of your your own with you, and even carry a few spices, salt, pepper, and sugar.

Nepalese street food on the road to Pokhara.

Cambodian market food

Keep your hip flask topped up. I recommend whisky because it's drinkable by itself and goes well mixed with lots of stuff from coke to coffee, gin is pretty nice to carry around but good luck finding tonic in rural SE Asia. Cognac could work for you if you're an artist or something. Vodka if you're doing the whole serious alcoholic thing. When you get invited to an impromptu beach party, or a chillout on a porch, you'll be pleased you've got your old faithful hip flask with you.

Chilling in Lisbon

Buy a bunch of dry bags of different colours and sizes. You can almost never 

have too many dry bags. They're really useful for simply keeping your kit organised and separated, so you're not hunting around for your socks every day or wondering where your favourite big-night-out T-shirt is. It also means that if your bag gets wet or something springs a leak inside, most of your stuff will be ok. I used a big red one to keep dirty washing in (red for danger, obvs), and also used various dry bags for trips to the beach, backpacking in the rain, or kayaking trips. 

Unpacking along the Annapurna Trek

Be careful using squat toilets. In many parts of Asia, you'll come across squat toilets. Once you get used to them, they're actually pretty good, as long as they're kept reasonably clean. However, make sure you zip up your pockets if possible, or at least put your phone and wallet somewhere else when you're using a squat toilet. If something falls out, you really don't want to be rummaging around down there, however fancy and expensive your phone is. 

Riding around Koh Chang, Thailand.

When travelling, if there are seatbelts, wear them. The same goes for helmets whilst riding motorbikes. It's cool to be safe, kids. Driving standards outside Europe and the US are significantly lower, and in many places there's not even a requirement to pass a test in order to drive on public roads. Our coach from Kathmandu to Pokhara overturned after having to avoid a speeding car on the wrong side of the road who'd miscalculated an overtake. We were fine, as was everyone in the coach apart from our Annapurna guide, who smacked his knee hard. We were lucky, but it could have been much worse.

Everyone was fine, fortunately.

Wear synthetic underwear. Seriously. If you're walking a lot, or spending a lot of time in hot and humid conditions, you don't want to be wearing cotton underwear, because they absorb water and will at best be very uncomfortable, and worst cause such severe chafing that you can barely move, or it gets infected. Synthetic underwear doesn't absorb water, so it's way more comfortable, particularly for trekking and/or humid weather. It's also great for impromptu outdoors swimming, because your pants will dry quickly and frankly they're also less transparent when wet than cotton pants…

Swimming in cold water in El Bosque, Andalusia.

Snorkelling in Thailand.

Go offline. Going off-grid can be a great experience, especially if it's for a decent amount of time. If you get a chance to get out into the wilderness, the mountains, or out to sea, then use that opportunity to go fully offline and away from the distractions of modern life. We went off-grid for about 12 days on our trek to Annapurna Base Camp, and it made an amazing experience even better.

Prayer flags at Annapurna base camp

Although initially you might suffer from bad FOMO, or fear that your parents and friends might worry if they don't hear from you (by the way, you should probably tell people you're going offline lest they spark an international manhunt), after a few days you'll feel back in touch with the real world a little more, maybe feel a bit more calm, and able to be more present in the moment. You might even find that after a week or two of being off-grid, you really don't want to reconnect after all.

Taking the night train to Saigon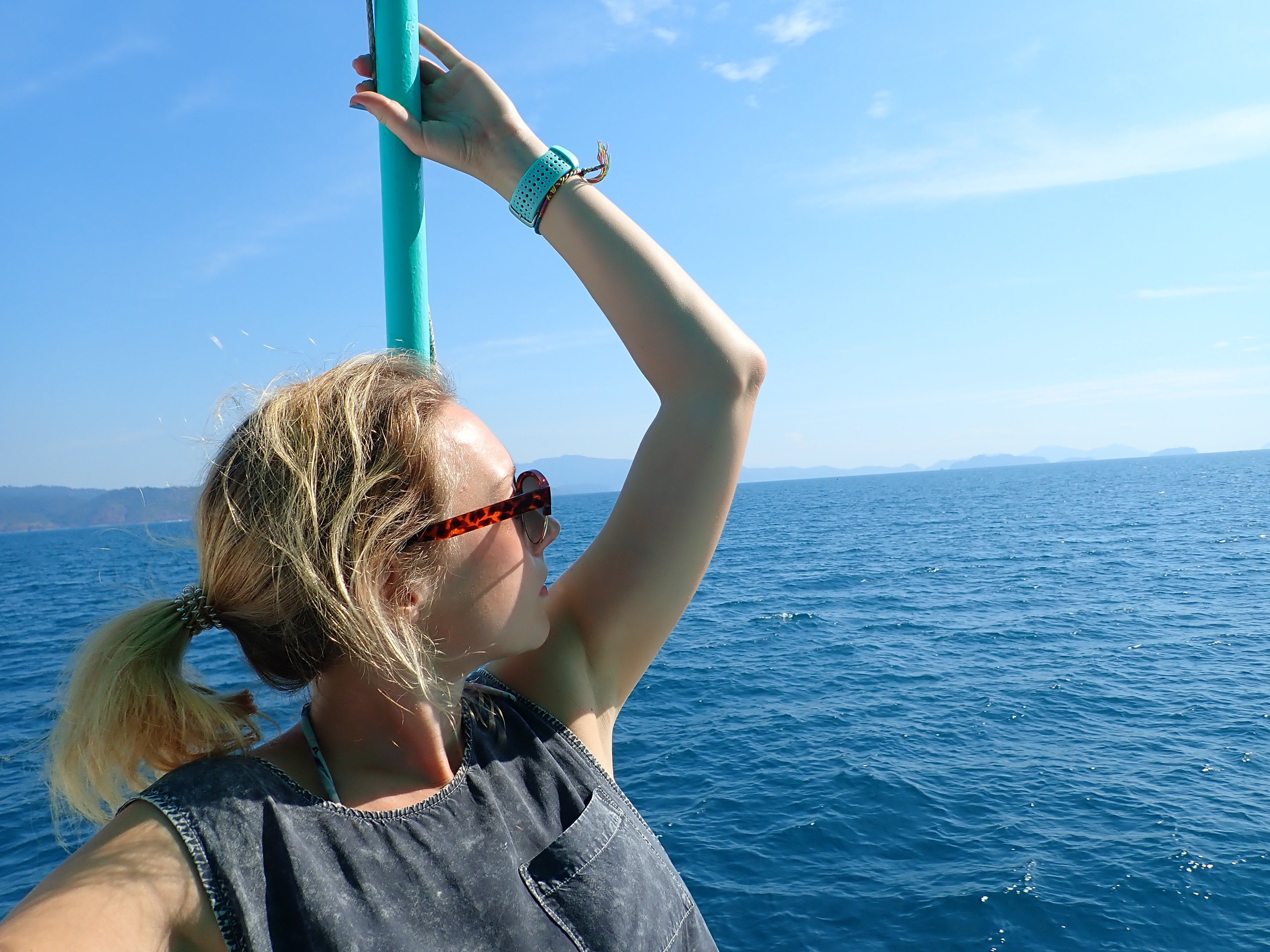 Finally, here's a few bonus tips that didn't quite make it to the top ten:
Shower gel is a fine alternative to washing machine detergent. Just don't use too much.

Toilet paper is valuable stuff, always keep some with you, especially on a mountain trek. A roll of toilet paper can cost the same as a night's accommodation high up in the mountains.

The Himalayas at sunrise

Always carry snacks, because you will definitely find yourself in places or on journeys for considerable lengths of time with no access to food. Individually wrapped cereal bars are great. Try to avoid things that melt.

Take digital photos of your passport and other important documents, in case you lose them, or in case you need to show them to someone but don't have the documents on you.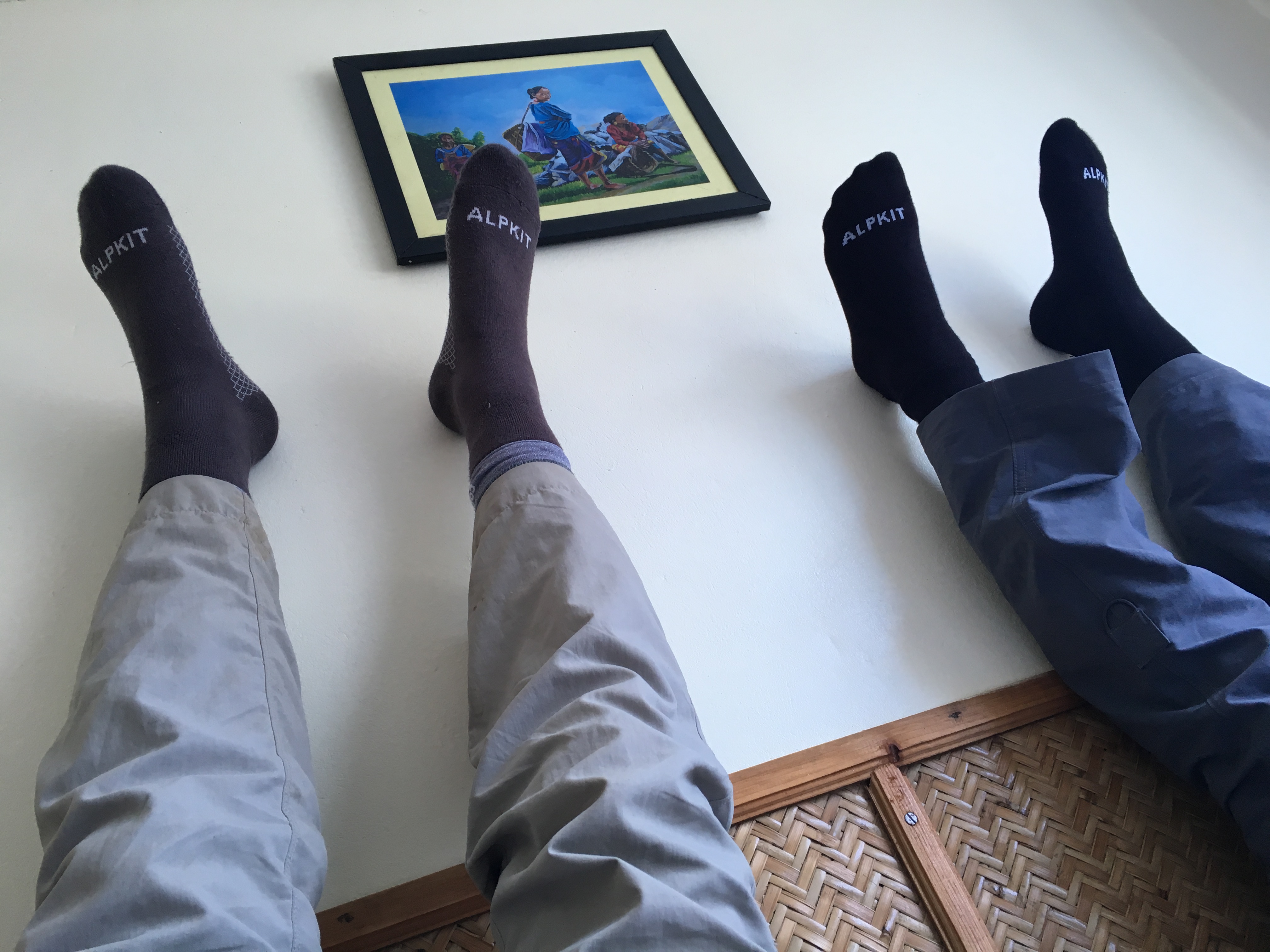 Take rechargeable batteries for torches and other gear, and a charger for them. 

Learn to open beer and wine bottles without openers. Don't use your teeth. 

Mucking about (fallen angel pose) in Lisbon.

Carry some US dollars for emergencies. Almost everywhere accepts them as currency, or at least to change them. They're often essential to pay for visas at the border around SE Asia too.
If it's within your budget (or someone else's), get yourself a proper adventure camera. Jade bought me the amazing Olympus Tough TG-5, which is waterproof, drop-proof, and packed with features.

Olympus TG5 camera.

Get a Curve card. It's a Mastercard, so it's accepted nearly everywhere, and you can use it instead of your credit and debit cards, so you can keep them safe somewhere and only expose your Curve card to potentially risky ATMs and restaurant owners. Curve also converts currencies for you, saving you money on fees. Shameless promo: sign up for Curve here with code NPWZA and you'll get £5, and so will I.

Take a tablet or laptop with you in order to work, research and book travel, or simply watch Netflix. We spent many, many hours on shonky wifi connections from nearby cafes watching Anthony Bourdain on Netflix. Try to download stuff to watch or listen to later if you know wifi might be patchy.

Lemon tree in Prado Del Rey, Andalusia

Practise mindfulness and meditation; you'll many have periods of time when all you can do is sit and wait, so you may as well put it to good use, and you can continue to practise when you're back in the "real" world. If you're new to it or prefer a little guidance, there are some great apps out there for meditation practice, such as Headspace.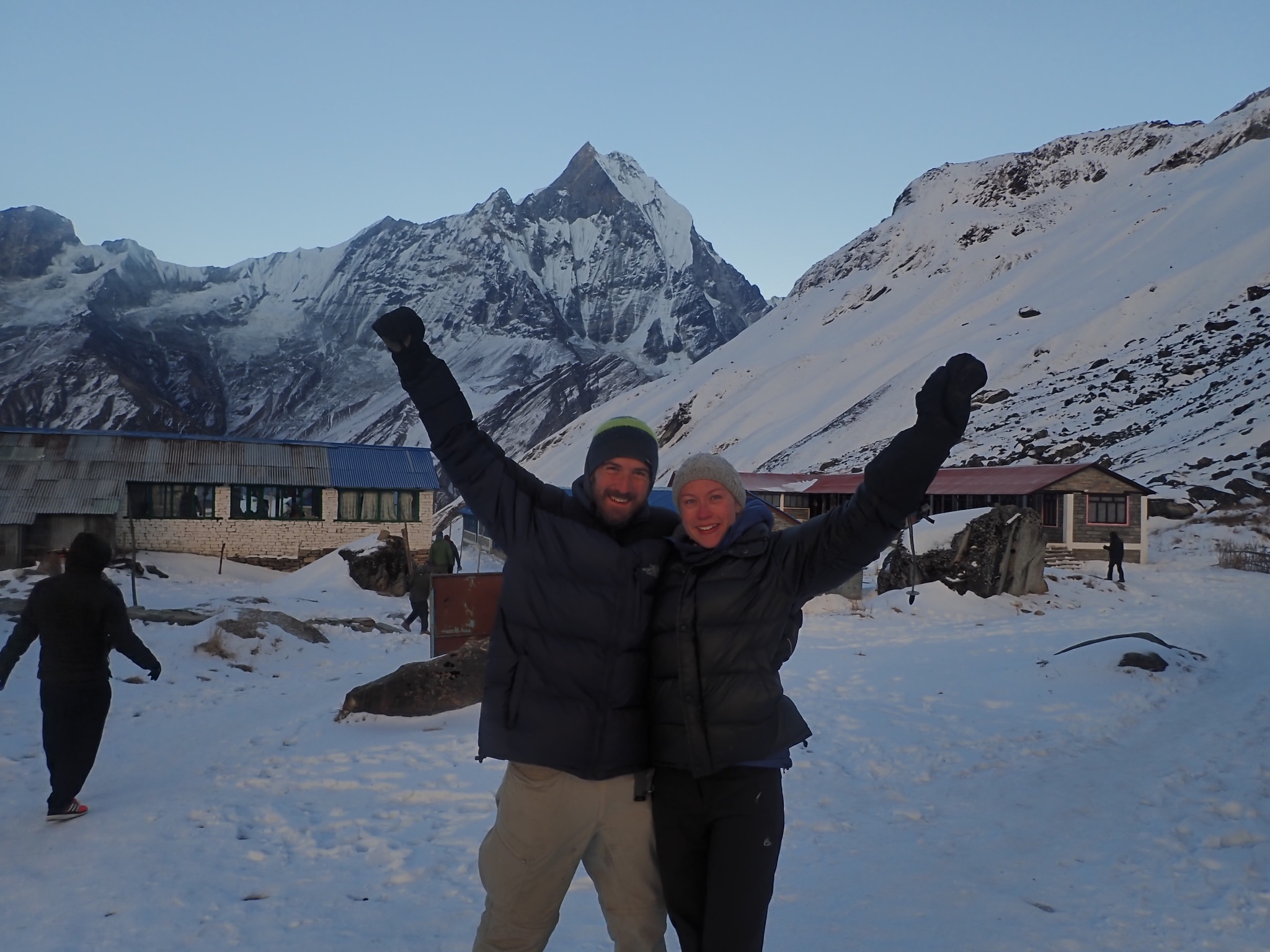 Travelling is very much about experiencing abstract, intangible things. Meeting new people, seeing different parts of the world, experiencing other cultures, eating different food and finding ways to be at ease with discomfort such as sleeping in bad beds or walking for hours with a heavy pack on your back.
Don't worry about buying souvenirs. They're just added weight. Take photos, record the sounds, make memories and friends.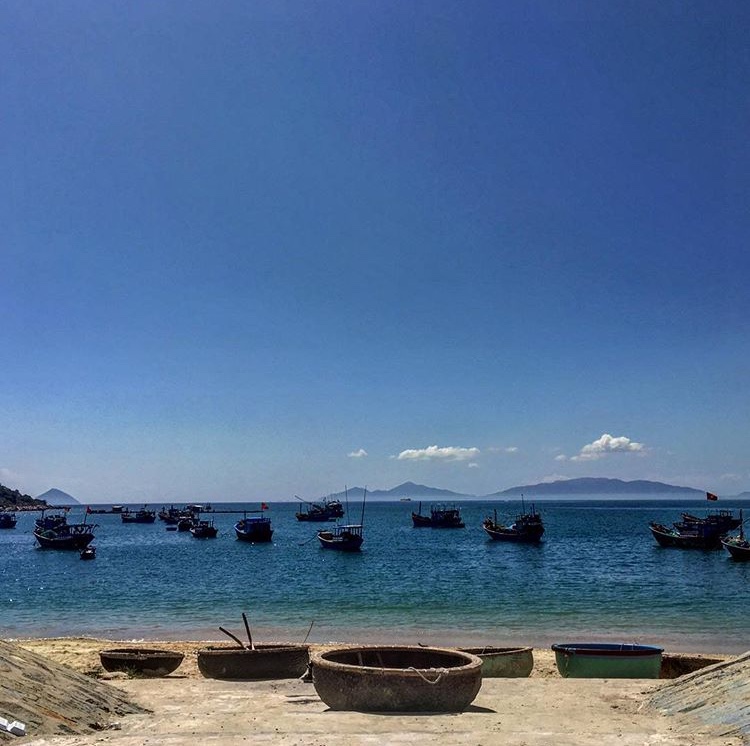 As Bourdain says: "It seems that the more places I see and experience, the bigger I realise the world to be. The more I become aware of, the more I realise how relatively little I know of it, how many places I have still to go, how much more there is to learn."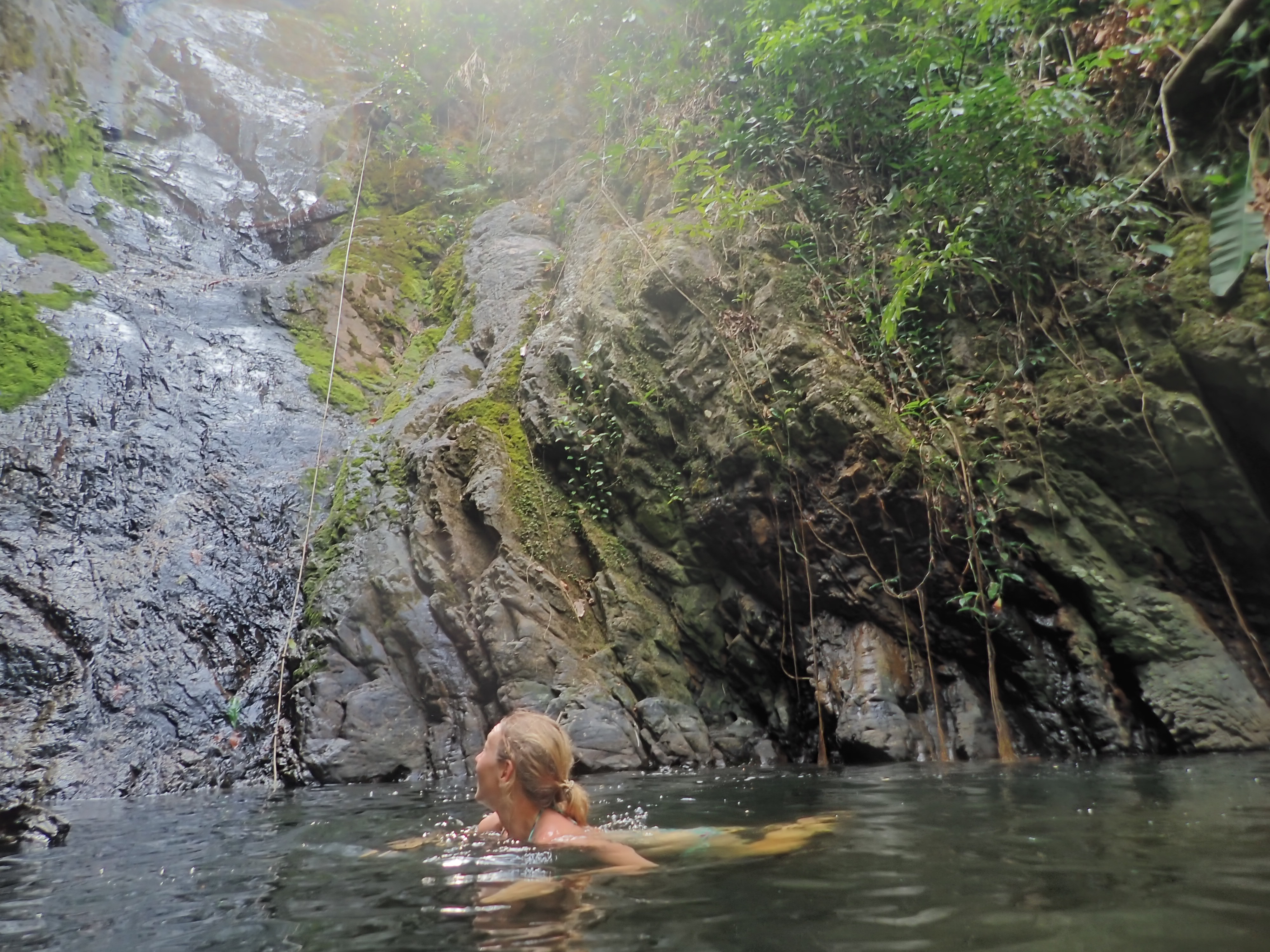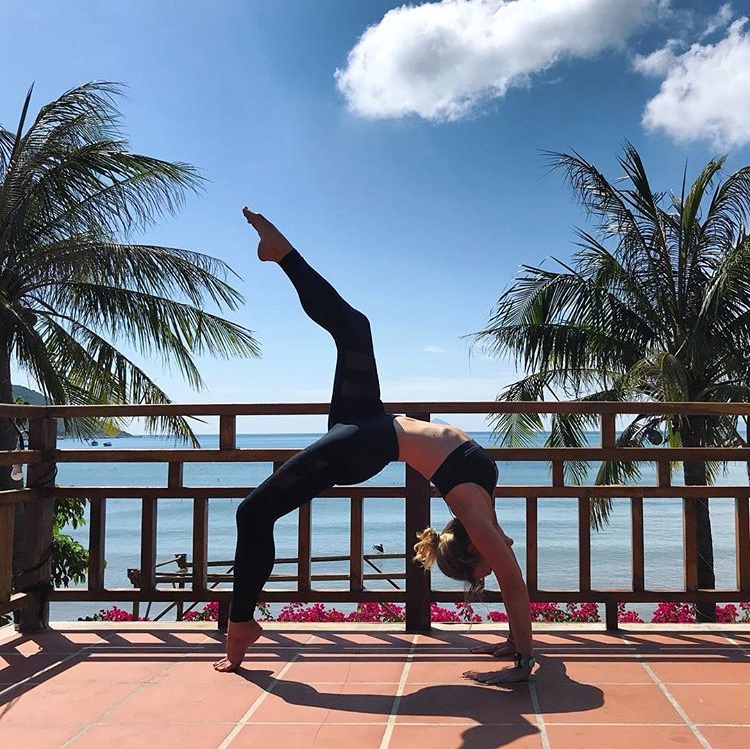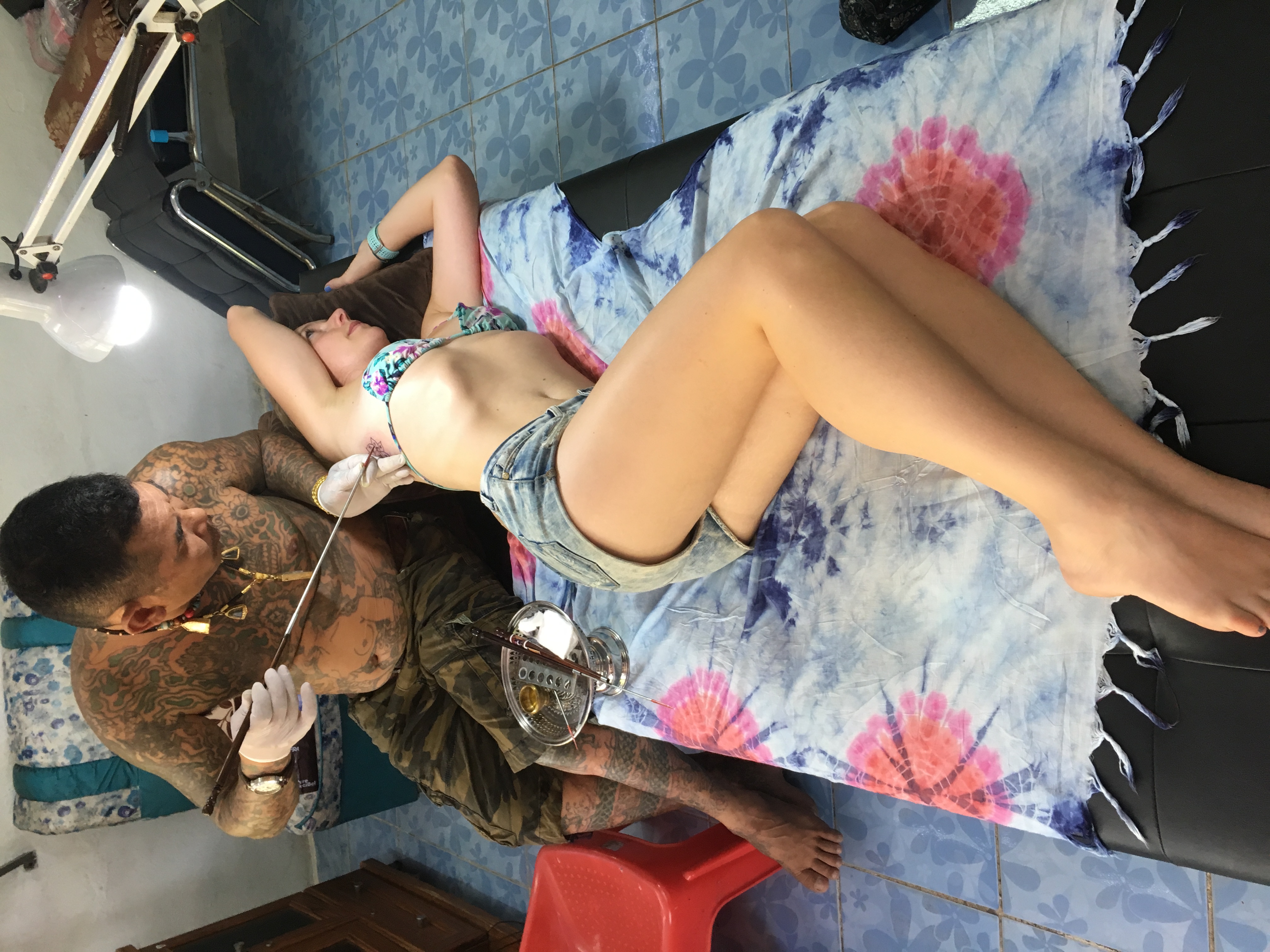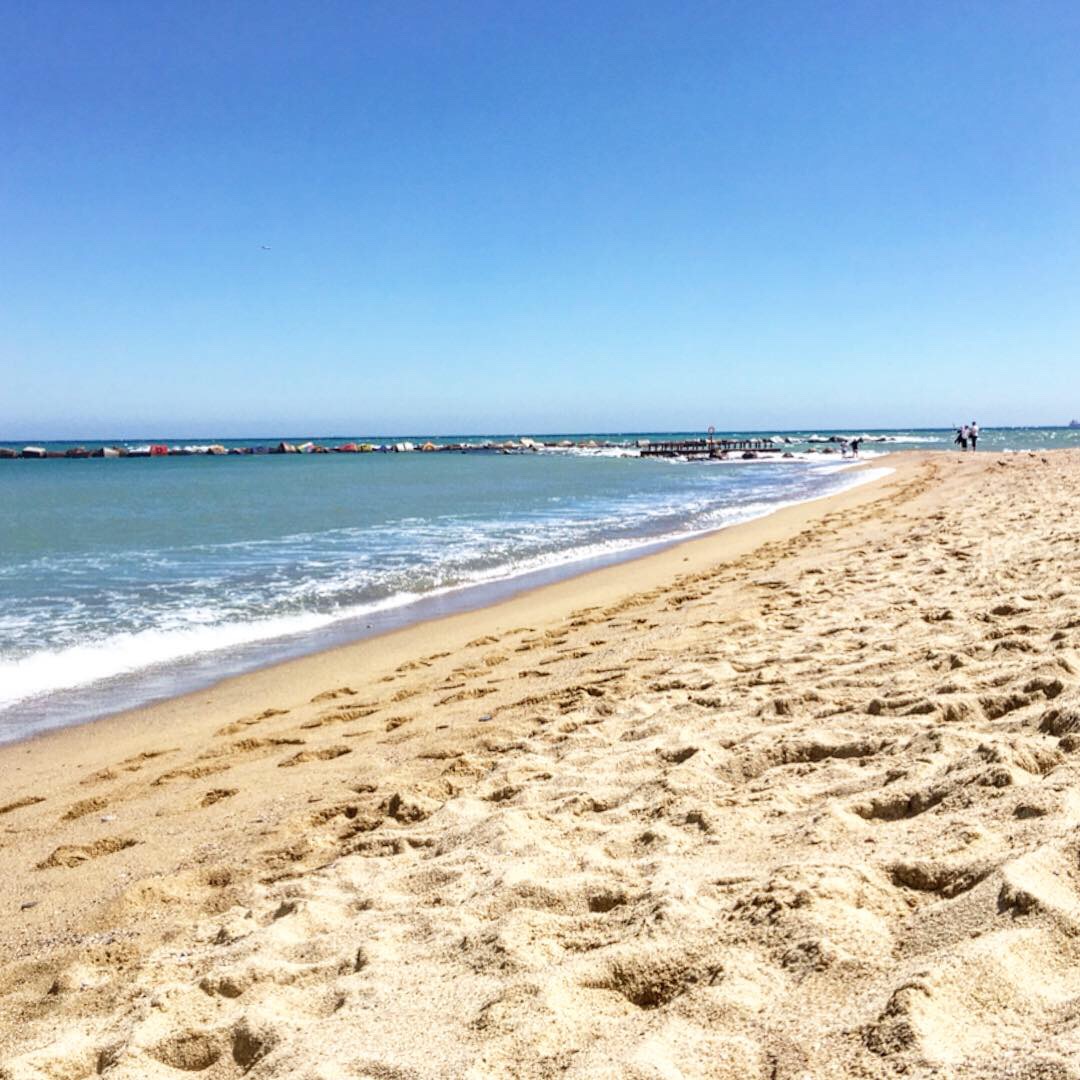 Leave a comment with any travel tips you have.