Here you'll find links to most of my recent talks, videos, and podcast appearances in chronological order, most recent first.
Head over here to grab my bio and headshots for talks, podcasts and other purposes.

George at Newicon was kind enough to invite me back to speak with him on their Future Thinking podcast, this time about Digital Transformation.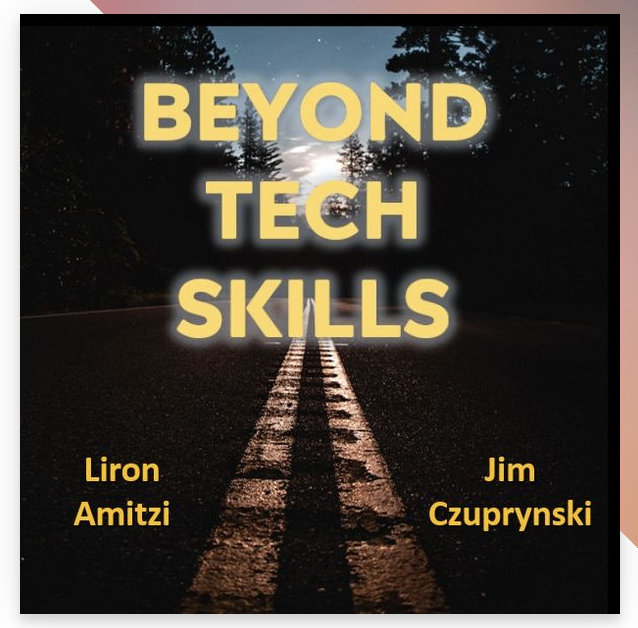 Liron and Jim invited me onto the "Beyond Tech Skills" podcast, and we talked about the impact of psychological safety on technology teams, and the practices required to create it.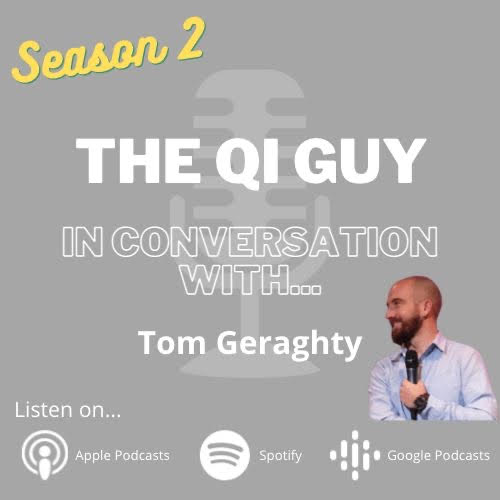 In this podcast with Jonathan O'Reilly, we discuss Quality Improvement: the systematic approach to improving healthcare quality and patient outcomes. Jonathan O'Reilly has a fantastic podcast focussed on QI, and recently invited me to speak with him on it. There are really interesting parallels with the world of QI in healthcare, and the principles and practices of Agile in tech. It was a really enjoyable session, and I'm super pleased to be able to share it with you all.
This is the recording from the Psychological Safety meetup on January 25th 2022, all about the history of psychological safety, from Schein and Bennis in the 1960s to today.
On this The Leadership Launchpad Project, I joined Rob Kalwarowsky & Susan Hobson to talk about all things psychological safety.  We talk about the benefits, some tips on how to foster psychological safety and what leaders can get wrong about psychological safety. There's a video too!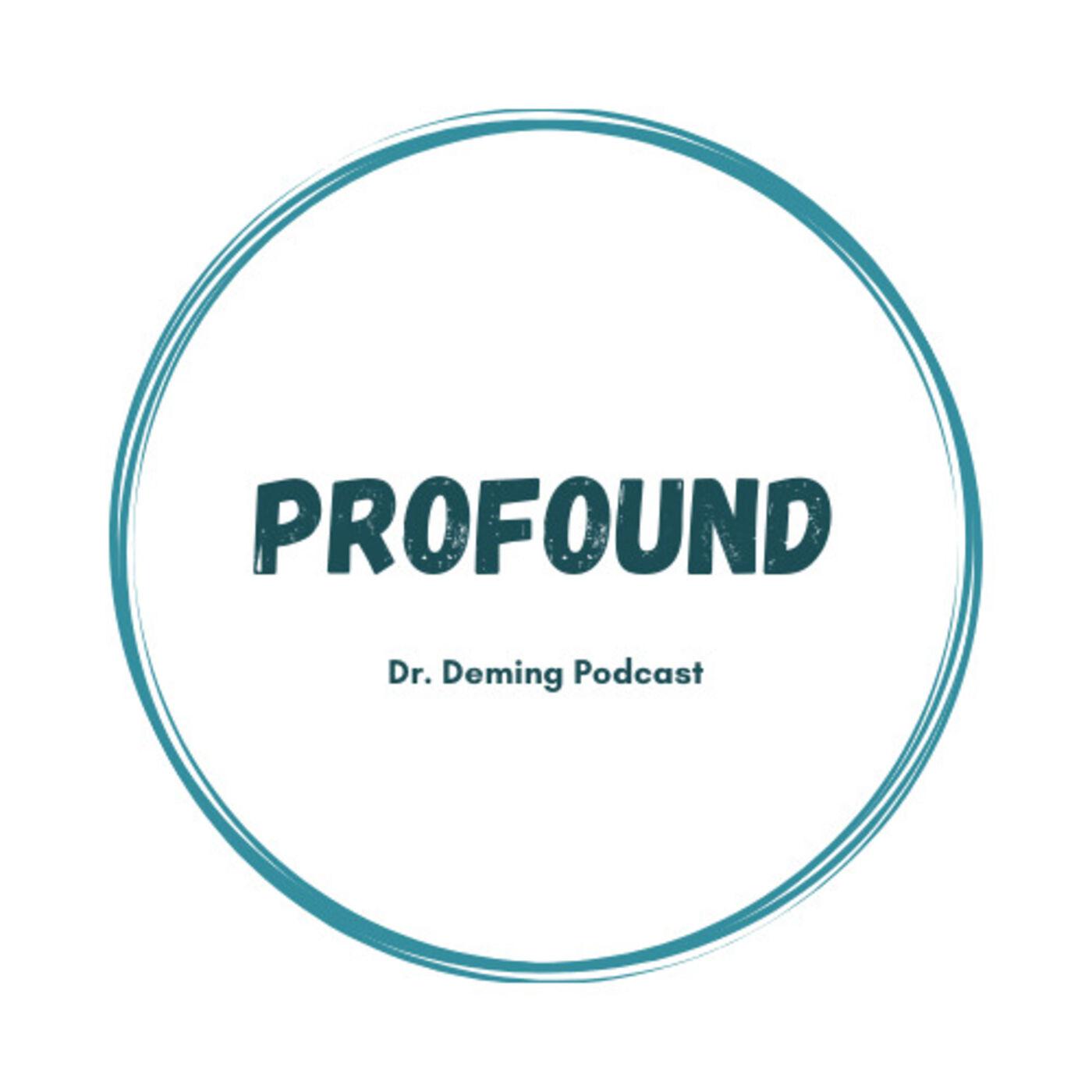 John Willis's Profound Podcast – a podcast about W. Edwards Deming in the digital transformation era. In this, I talk with John about Deming, Lean and psychological safety, an particularly highlight Deming's point 8: Drive Out Fear.

Psychological Safety and Innovation: Future Thinking Podcast with NewIcon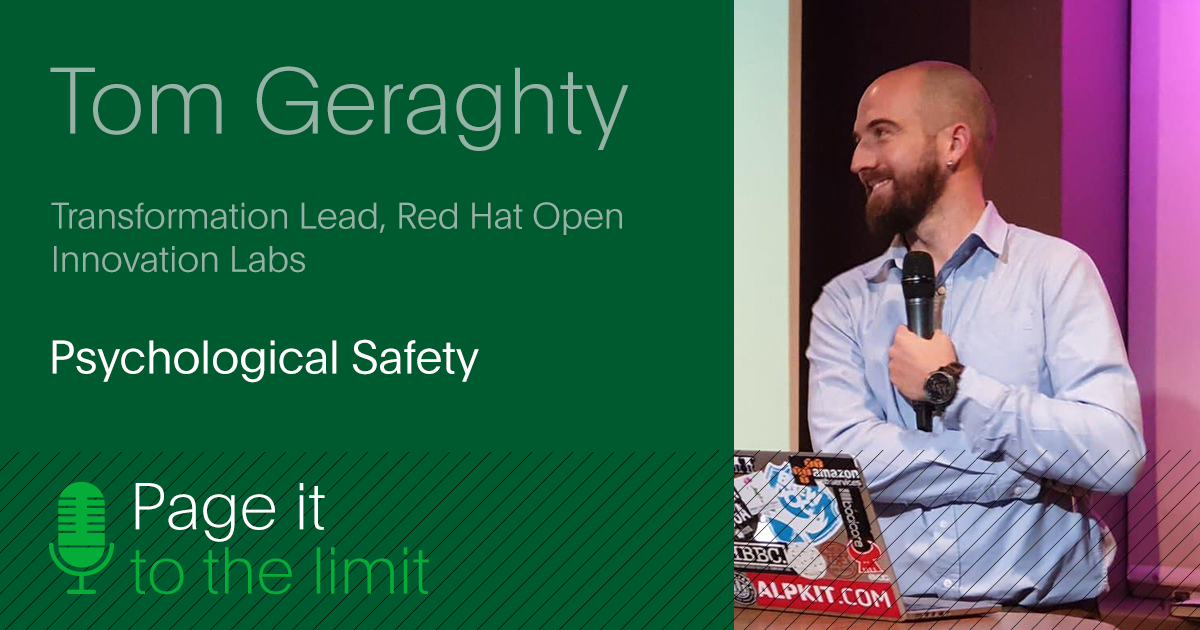 Page It to the Limit is a podcast that focuses on what it means to operate software in production. Hosted by the PagerDuty Community Team, it covers the leading practices used in the software industry to improve both system reliability and the lives of the people responsible for supporting it. In this episode, I speak to the awesome Mandi Walls about psychological safety in high performing teams.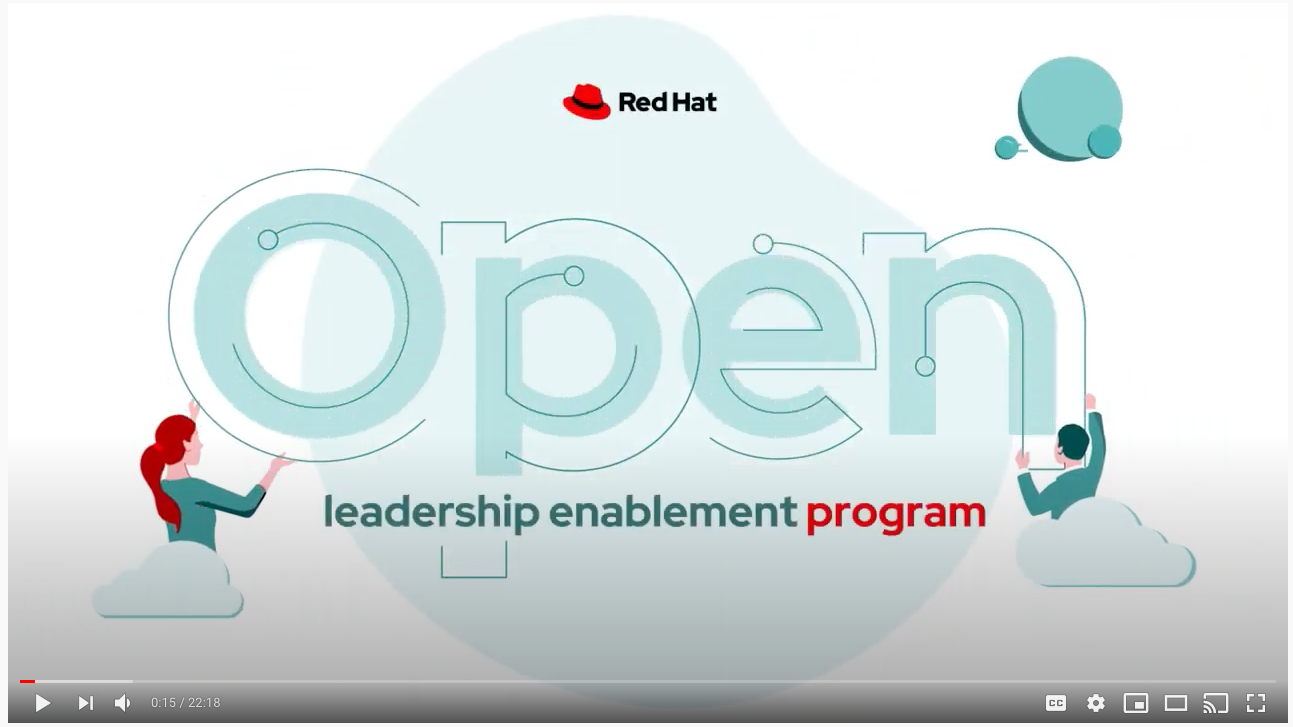 Red Hat Open Leadership Enablement Programme – June 4, 2021: Inclusivity Matters: What inclusivity is in an open organisation, sharing recommendations and what you can do to bring it to practice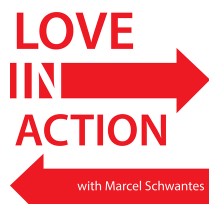 Love In Action Podcast with Marcel Schwantes – Episode 101, May 2021. I joined Marcel to talk about psychological safety, how I discovered the concept for myself, and why it's important for high performing teams.

Red Hat Transformation Live: Psychological Safety and Organizational Resilience – In this talk, Jabe Bloom and I discuss how psychological safety is one of the most important factors in enabling organisations to be more resilient to challenges, and building a devops culture.

May 10, 2021:  Resilience Engineering, DevOps, and Psychological Safety
Resilience Engineering (RE) is a decades old field of applied research and some see it as the next phase of DevOps. RE effectively broadens the DevOps approach to include entire organisations, and their ability to anticipate, detect, respond to, and learn from incidents.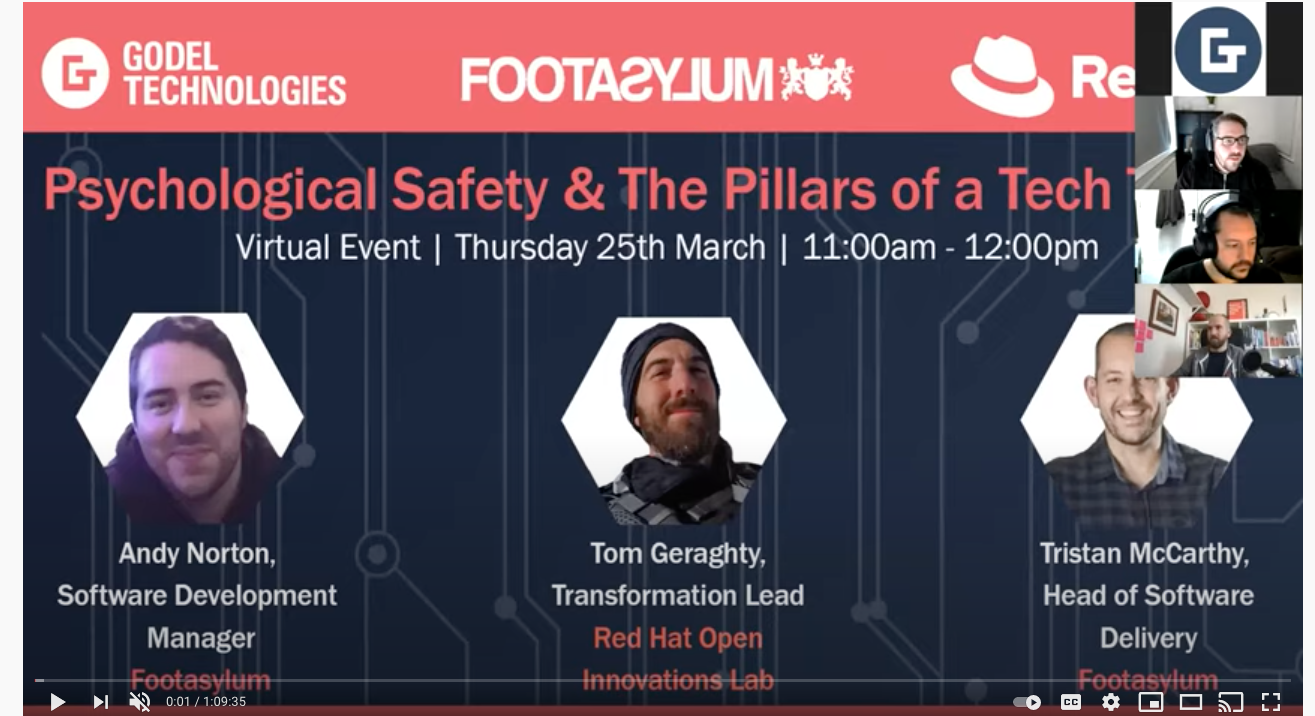 Godel Technologies virtual meetup – psychological safety and the four pillars of a tech team.
I discussed all things psychological safety and high performing teams. "With a background in DevOps, Agile, Lean and Resilience Engineering, Tom will advise how a tech team can be elevated to deliver high quality and high velocity through increasing psychological safety."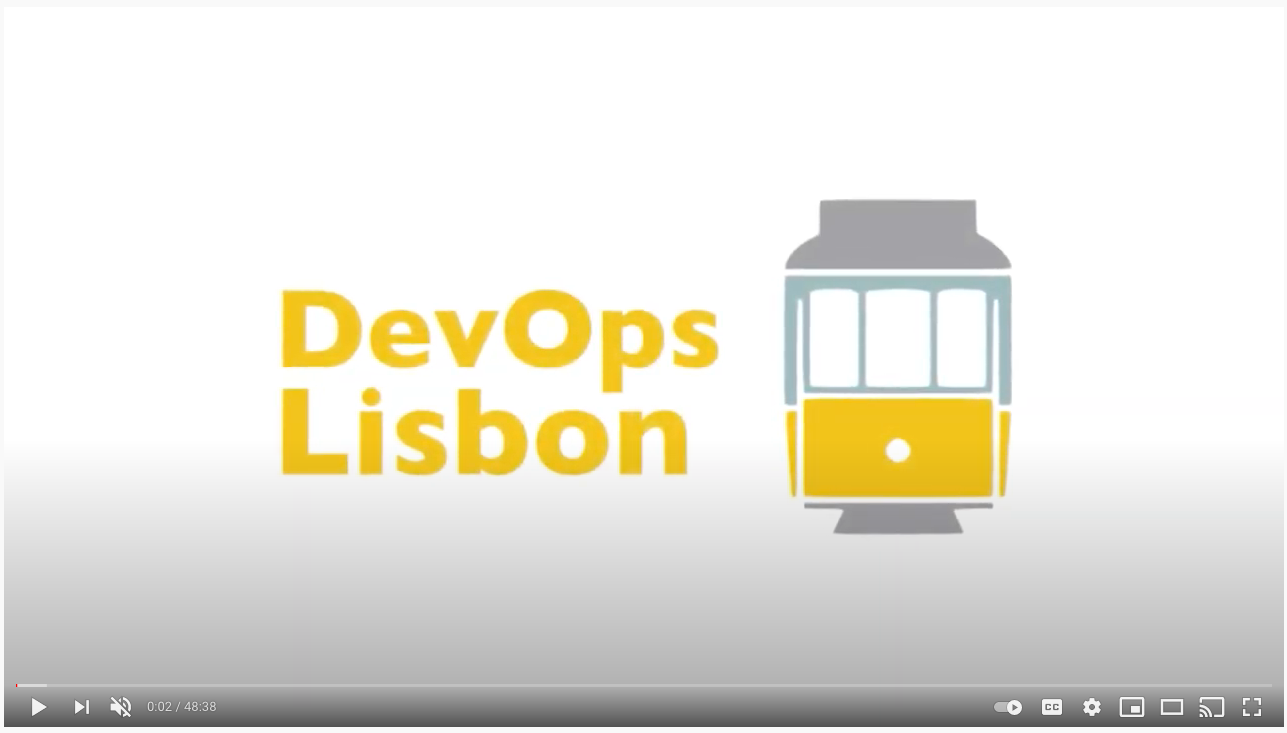 March 19, 2021: DevOps + Resilience Engineering + Psychological Safety = Resilient Organizations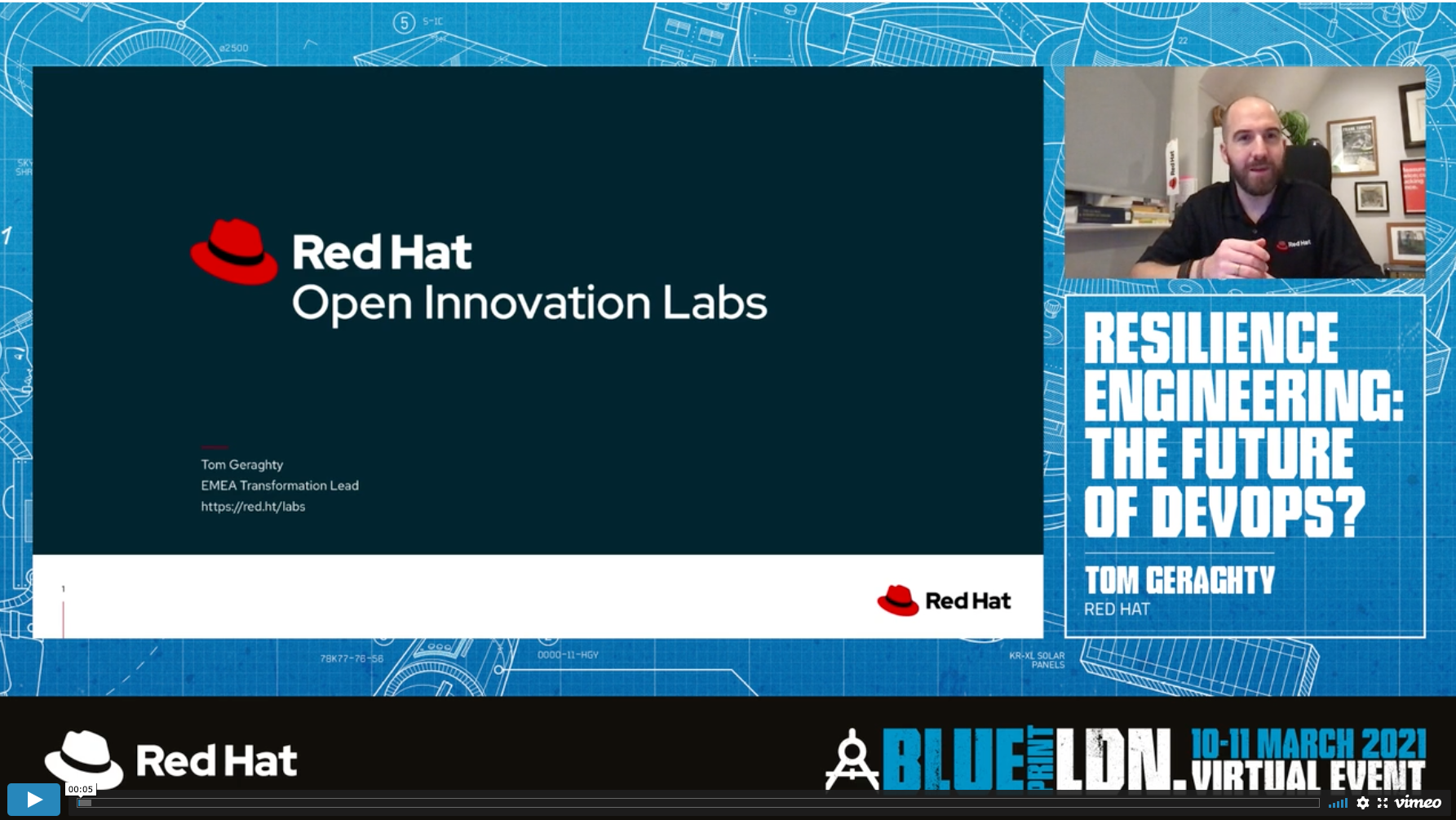 10 March 2021: BluePrint LDN: Resilience Engineering and Learning Organisations – The Future of DevOps?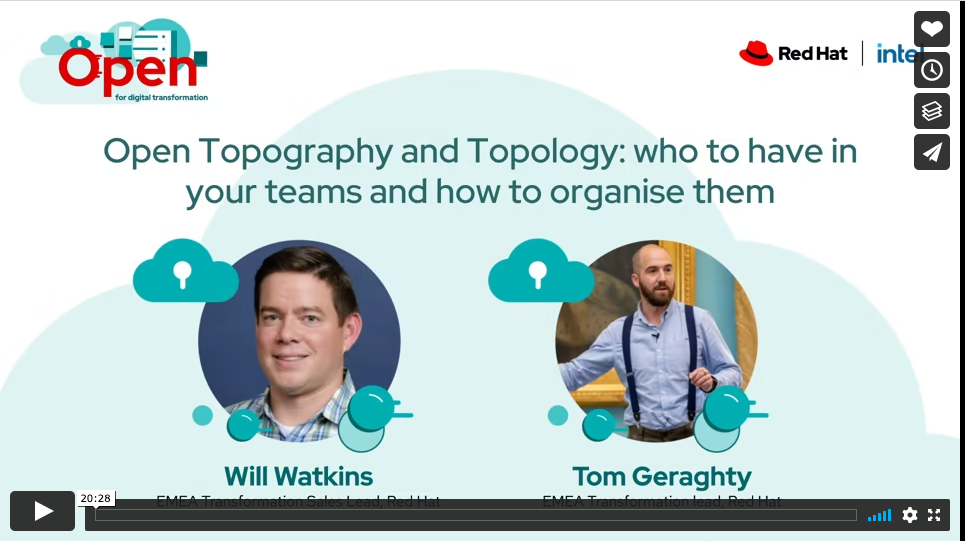 February 2021: Red Hat – DX – 05 – Open Topography and Topology – Will Watkins & Tom Geraghty.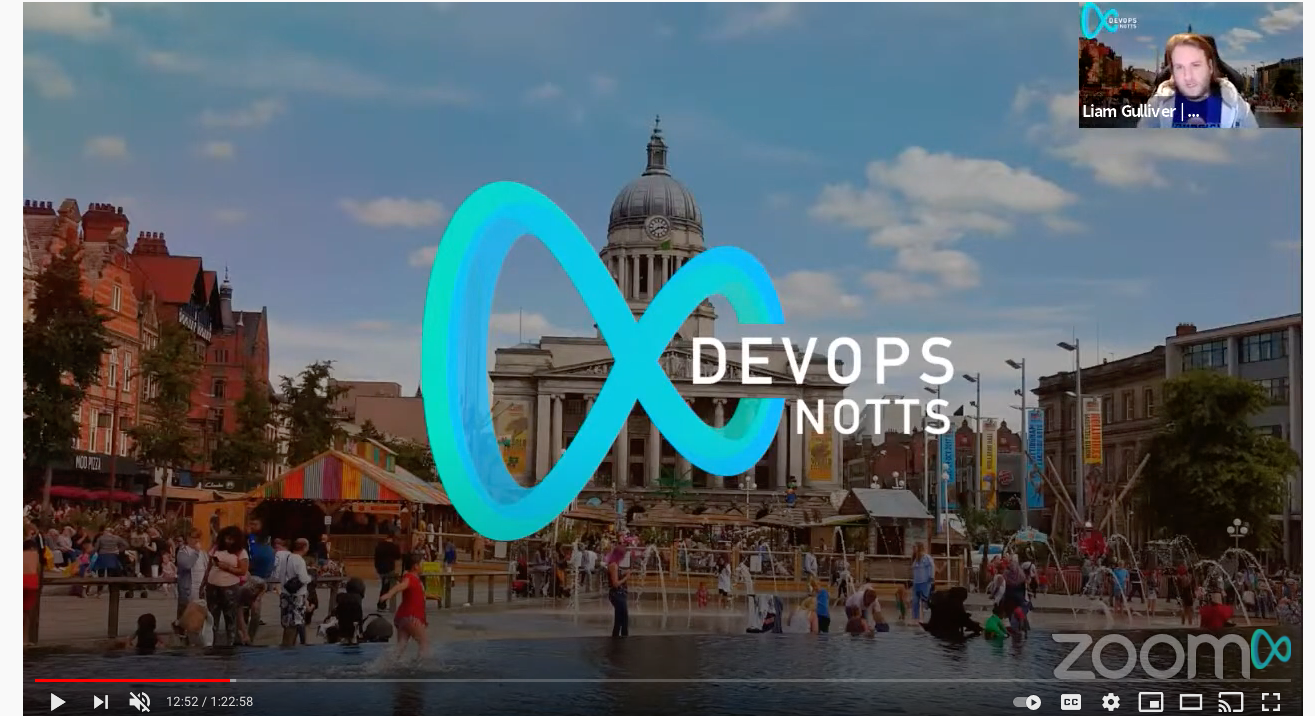 January 2021: DevOps Notts: Resilience engineering, Psychological Safety and Socio-technical systems.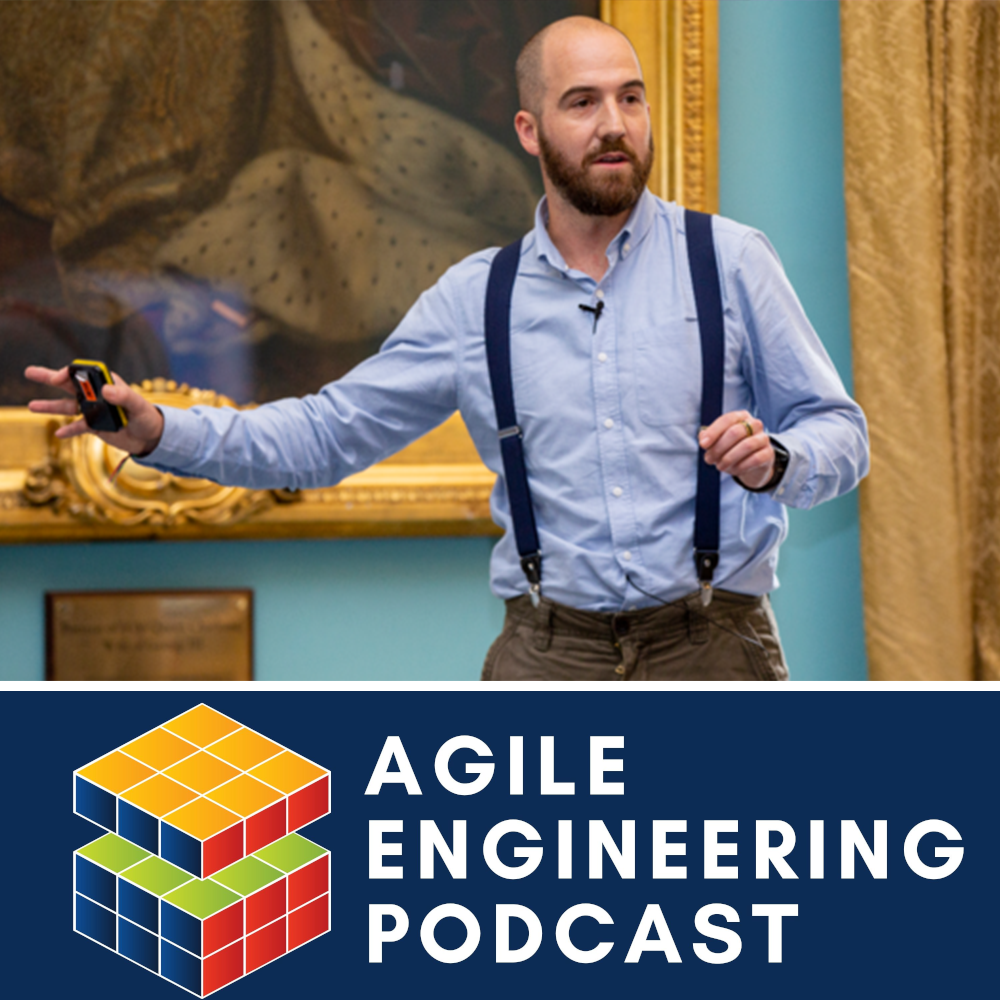 Agile Engineering Podcast – Episode 11: Chernobyl, Volkswagen, Ethics, and Psychological Safety with Tom Geraghty. In this episode we take a look at real-world events such as Chernobyl and the Volkswagen emissions scandal and how psychological safety (or lack thereof) may have contributed to these kind of events.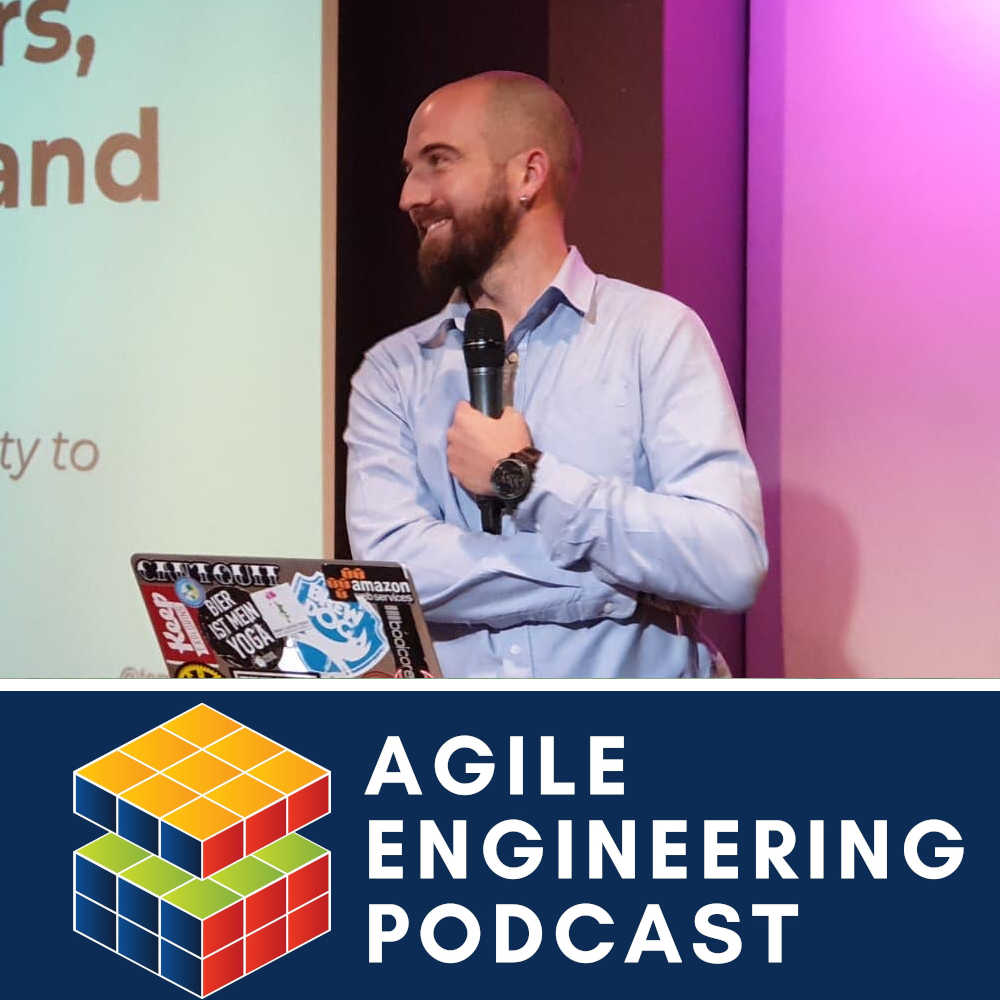 December 2020 – The Agile Engineering Podcast, episode 10 – We talk how having a psychologically safe environment leads to happier teams and how that can impact team performance, along with sharing our own experiences of different environments.

Gravity9 Webinar, June 2020: Psychological Safety and High performance teams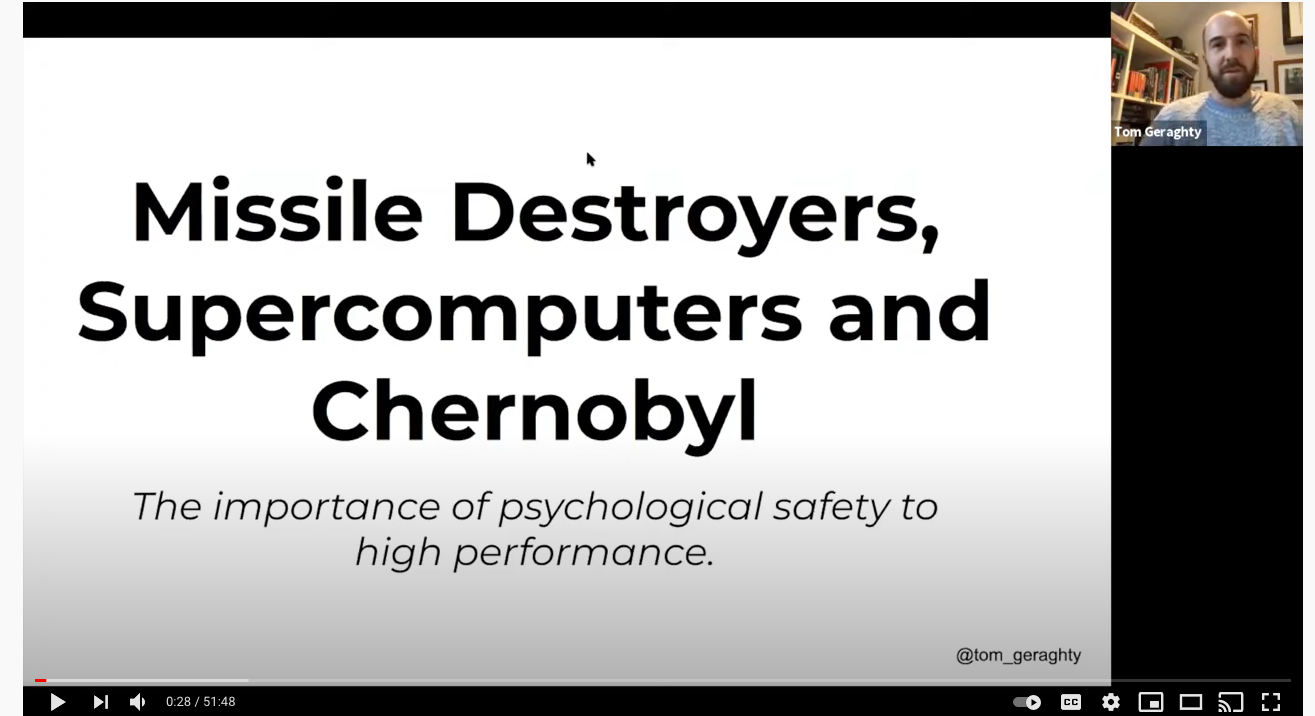 April 2020: Webinar- High Performance teams and Psychological Safety: Missile Destroyers, Super Computers and Chernobyl.

IT Leaders Summit October 2019 Keynote: 'Psychological safety' the most important factor in successful teams, claims veteran technology team builder Tom Geraghty.

January 2019 – WB40 podcast – episode 94: Speaking about DevOps and the book "The Phoenix Project"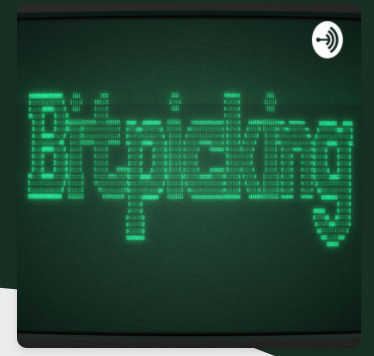 Bitpicking: Live from Re:develop.io where I spoke about the evolution of DevOps.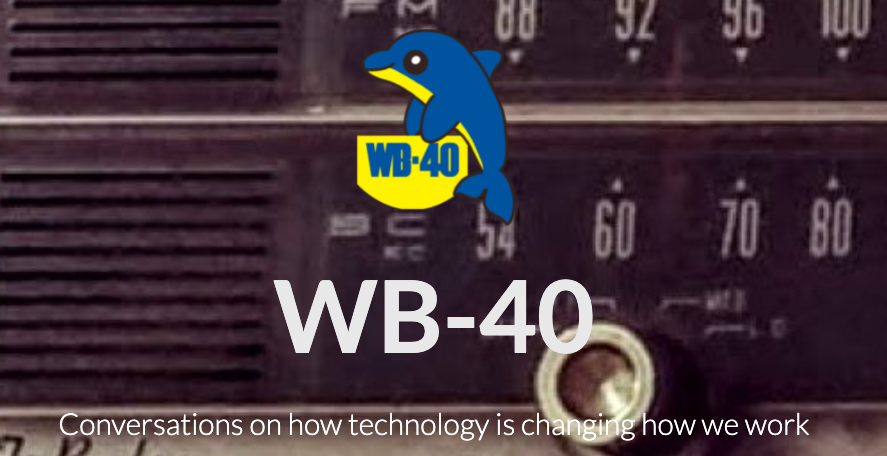 November 2018: WB40 podcast – episode 68, speaking about DevOps cultures and practices.
The Evolution of DevOps – Re:Develop 2018
From the modern manufacturing revolution, to today's tech world of continuous delivery, automation and cloud technology, I take a look at where we came from, how we got here and what it means to "do" DevOps.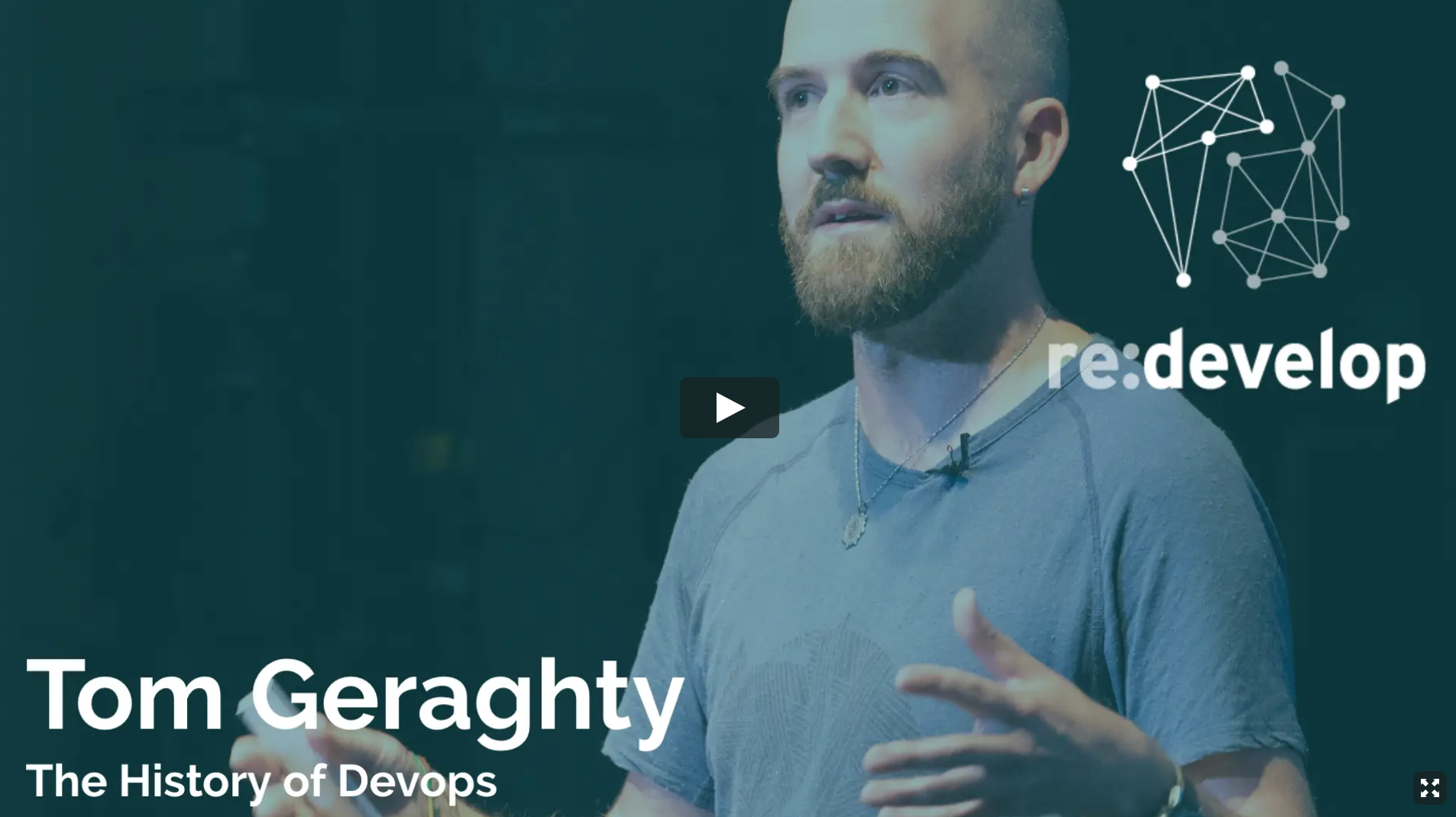 Compliance in the cloud – Continuous Lifecycle London 2017
This talk covers how to be compliant in the cloud, be secure, gain a competitive advantage, and avoid going to jail.
While there's an almost infinite list of assurance schemes, regulations and frameworks that we need to comply with, such as PCI, HIPAA and GDPR, the controls are all largely the same. Maintain data and system security, know your environment, only allow people to do what they need to do, and be able to prove it. These are some of the technologies and strategies you might employ to introduce and maintain compliance in AWS.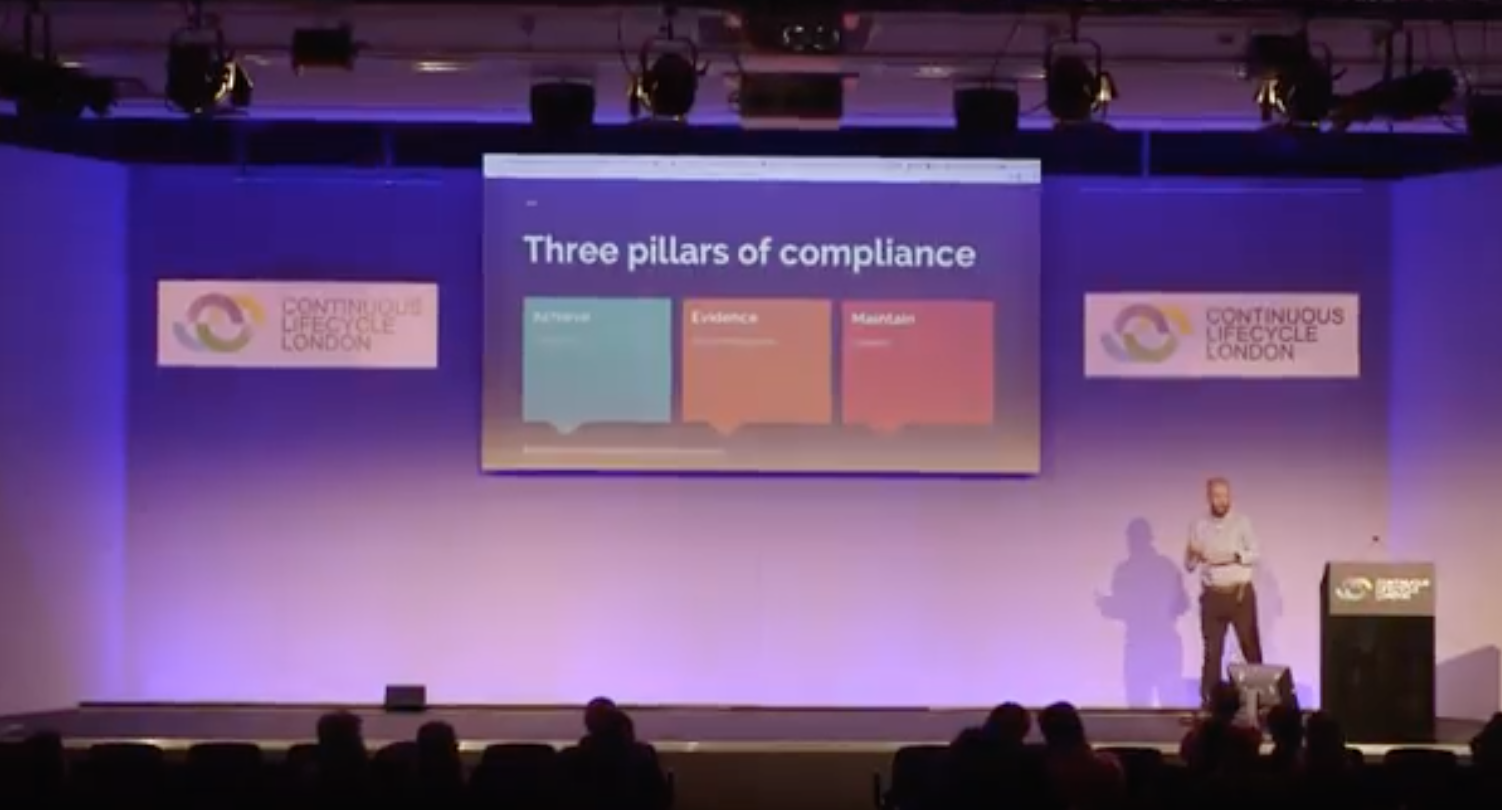 The "Three Ways" – My first DevOps talk.
The Origins of the the Blockchain – East Midlands Blockchain meetup 2016